« Retour
CAREL at Chillventa: connectivity, user experience and natural refrigerants
16/10/2018
CAREL at Chillventa: connectivity, user experience and natural refrigerants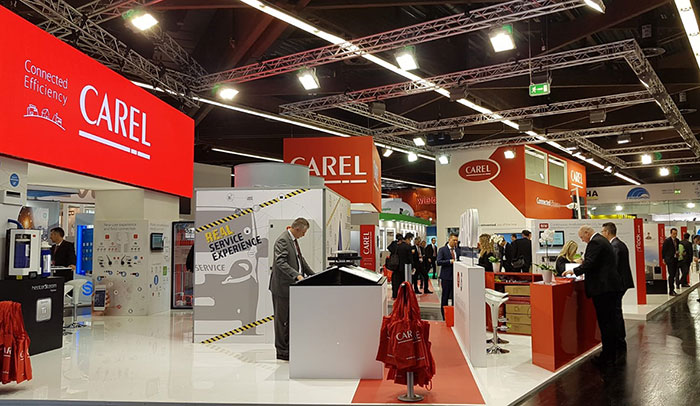 CAREL will be presenting at Chillventa, in hall 5, stands 5-306 & 5-308, its latest developments regarding user experience and connectivity. An upgraded offering of high-efficiency solutions that uses DC inverter technology to provide efficient solutions with low GWP and natural refrigerants for all climates, and applications of all sizes.
At Chillventa CAREL will be launching CONTROLLA, the new unit control app dedicated to end users. CONTROLLA stands out for its extensive usability, simplifying the operation of efficient and high-performance systems and allowing the unit's owner to have the system remote control in their pocket at all times. Graphic flexibility and usability are the main features that distinguish CONTROLLA.
Chillventa 2018 will see the preview of a complete solution for residential heat pumps compatible with natural refrigerants. This is a ready-to-use system whose strengths are easy installation and completeness, in full compliance with the latest regulations and demands for natural and low-GWP refrigerants.
Informations récentes